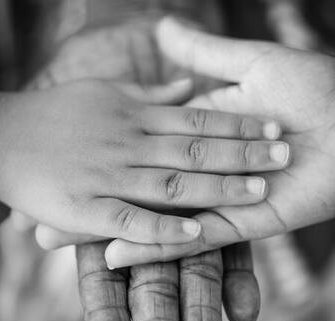 Four Week Online Course
Starts: October 28, 2019
Cost:  $25
Today the world is in crisis. Greta Thunberg respectfully challenges governments and us to do more – we are not 'doing enough' about climate change; instead, we sit back watching our world burn.  We recognize and salute her passion and commitment – and wonder what we can do too.
So, the big question becomes "What can we – you, me, the family next door, our friends and colleagues – actually do to change things?"
This course will show you what you can do and how you can do it now.  There are ways you can take power into your own hands and make a difference by the way you Give.  It offers a new approach to altruism that combines a heartfelt response with compassionate, considered action designed to change the world.  Smart from the Heart provides tools, skills, and perspectives to change the world through your altruism and compassion and will leave you with your own, unique Giving Plan for 2020, the confidence to be generous and the inspiration to make a difference – because we can, together.
In this course, Elizabeth Morris and Ann Rundle will share with you their years of learning, tears, frustrations, laughter and creative philosophies for dealing with the world of social development and change-making.  They will share their hard-won methods for bringing about change in the world in thoughtful, heartfelt and practical ways.  As experienced trainers, counselors, mentors, coaches and project managers, these teachers have been working to empower women, change outcomes for children, and caring for the planet in different parts of Africa and Europe for more than 35 years.  They bring to this e-course not only their years of teaching and real-life experience but a shared passion for finding out what actually works. They are among the most practical changemakers you will ever meet.
You can read more about the course and register here
We would love to have you join us!
The Charter for Compassion Education Institute
Check out all that the Charter for Compassion Education Institute has to offer! All courses are listed here
With the Charter for Compassion at the heart of all we do, we invite all people to join us in making compassion the driving force as we work to alleviate the suffering of our fellow beings and help create a just economy and a peaceful global community. Our courses are authored by uniquely skilled contributors who share tools and strategies to cultivate self-compassion, compassion for others, and compassionate action. CEI is supported by tuition costs. As an arm of the Charter for Compassion, CEI contributes its net income to support the operations of the Charter.
Bron:  nieuwsbrief van Charter for Compassion. www.charterforcompassion.org
https://www.handvestvoorcompassie.nl/wp-content/uploads/2019/10/smartfromtheheart.png
336
335
Gerthe Lamers
http://www.handvestvoorcompassie.nl/wp-content/uploads/2017/09/logo1.jpg
Gerthe Lamers
2019-10-18 11:07:59
2019-11-20 23:48:01
Smart of the heart: online-cursus van Charter for Compassion